The Embodied Coach Retreat
When: Date: Sep 24, 2019 - Sep 26, 2019
Times: Arriving late afternoon on the 24 September and leaving early afternoon on 26 September
Where: Bore Place, Bore Place Road, Chiddingstone, Edenbridge, Kent, TN8 7AR (Google Map)
Event Type: Event Listing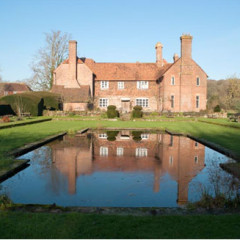 ---
About the event:
Julia will be attending this retreat and would welcome the opportunity to meet with other coaches, supervisors and supervisees whilst there.

Retreat aims

The purpose of this retreat is to provide coaches with a transformational space to:

tune into their authenticity, intuition and embodied experience

deepen their self awareness as coaches

develop their capacity to use themselves as instruments for change in a dialogic space.

pause, resource and prepare themselves for the coming year.

This is 2 days of CPD in the company of like-minded professionals, exploring such development questions as: how do I work with my presence? Develop myself as an instrument? Develop reflexivity and resourcefulness in the moment? Become more sustainable personally and professionally?

Why is this important?

Because you know that you are the most important instrument for change! Otto Scharmer, Founder of Theory U, in his book Uncovering the Blind Spot of Leadership, argues that "the quality of the intervention depends on the interior condition of the intervener" (Bill O'Brien, CEO, Hanover Insurances). So, the coaching will only ever be as good as the coach!

Those who spend their professional (and possibly personal) lives in the service of others tend to put themselves at the back of the queue when it comes to taking time to develop, resource and replenish themselves and to receive support from others. It is a courageous step to take time to resource oneself, and this retreat provides the perfect opportunity to do so.

In this Volatile, Unpredictable, Complex and Ambiguous world, our resources are being constantly drained. For coaches in this environment, being centred, grounded and 'present' enables us not only to work at our best, but to role-model this way of being for our clients. At the end of the day why would an intelligent client bring a professional into their organisation if they appear to be on the edge of burn out themselves?

Who is this retreat for?

Internal and Independent Coaches, Coach Supervisors and Facilitators.

What can you expect to leave with?

An in-depth connection with your own presence and authenticity in your work, and tools to sustain this.

A greater access to own somatic and intuitive intelligence

A feeling of calm and resourcefulness as a practitioner, ready to face whatever the next few months might bring for you.

Further development in your own level of emotional intelligence and resilience.

A deeper sense of 'your being' vs 'your doing' as a practitioner.

A greater capacity of 'self as instrument' in service of your clients and transformational change.

How will we work together?

This will be a highly experiential and intimate 2-day residential event with limited spaces, involving individual, paired and group work.

We will work with interpersonal mindfulness, dialogue, embodied exercises, systemic practice, journaling and silence to help us to truly connect with our presence, sense of purpose and who we are within our work.

We will make full use of the beautiful location to spend time in the natural world to maximize our reflective practice.


---
Admission:
Early bird offer of £495 (+VAT), including accommodation and food for the 2 days, for bookings made by the end of May 2019. The full price is £600 (+VAT)
---
Meet Julia :
Julia Menaul will be attending this event. If you'd like to meet up with her at the event please get in touch.