Spark Group Coaching Supervision Session
When: Date: Sep 7, 2020
Times: 3.15 pm for 3.30 pm – 6.30 pm
Where: Luther King House, Brighton grove, Fallowfield, Manchester, M14 5JP (Google Map)
Event Type: Spark Courses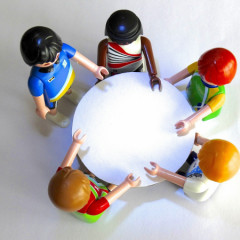 ---
About the event:
Here are the 2020 dates of Spark Group Supervision Manchester so that people can plan their diaries well in advance:
"Supervision is an opportunity to bring someone home to their own mind, to show them how good they can be." – Nancy Kline
So here they are for you to make a note of them. You can also book in advance now by contacting me. All Monday's...
• February 3rd
• May 18th
• September 7th
• December 7th

The themes we picked up in 2019 were:
• Self-Care in Coaching, Attachment Theory, Working with Bereavement, Support versus Challenge Spark Group Supervision is a great, cost-effective way to get the coaching supervision that all coaches need to demonstrate to their clients their commitment to excellence in their coaching practise and to cover themselves if the worst should happen. Also, it is increasingly important as a pre-requisite for coaching accreditation.
• The Global Ethical Code of the Association for Coaching and EMCC says "Members will engage in supervision with a suitably qualified supervisor or peer supervision group with a level of frequency that is appropriate to their coaching or mentoring practice, the requirements of their professional body and the level of their accreditation." in supervision with a suitably qualified supervisor or peer supervision .. and we are extremely well-established. 2020 will be the Group's Ninth year!
Please check the directions as some sat navs have difficulty in pinpointing the exact location. Free parking available. The location of the meeting room will be indicated on the board in reception.
Coach Supervision to Suit You
Sometimes coaches prefer a mix of group and/or one to one work with me. I offer special rates for bespoke coaching supervision. This means you have the opportunity to tailor your requirements to fit your individual needs and budget.
One to one supervision is available face to face, by phone or Zoom. After three sessions I will happily perform the role of supervision signatory for your coaching tenders, accreditation applications, memberships, etc. An hour online starts at £120.00 (no VAT)
Why not call me now on 0797 3924 224 for a no obligation 30-minute call to discuss your individual coaching supervision requirements?
---
Admission:
PAYGO @ £85.00 per session, no tie-in to long-term commitments. You can contact me for an invoice.