Collaborative Conversations with Masters: Coaching Through Bereavement
When: Date: Oct 4, 2019
Times: 13.00 BST
Where: Webinar
Event Type: Julia as Speaker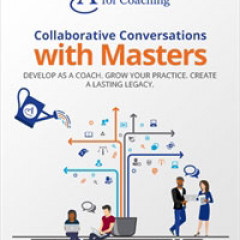 ---
About the event:
Collaborative Conversations with Masters programme
To reach a level of professional mastery takes time, focus and practice. The Association for Coaching invite you to join the Collaborative Conversations with Masters programme to:
- Develop as a coach, grow your practice and create a lasting legacy
- Raise your own personal and professional profile
- Engage with a vibrant and knowledge rich global coaching community
- The Collaborative Conversations with Masters is a Digital Learning initiative of the AC, offering our community access to thought leadership and online learning on a varied range of topics.
Coaching and Supervising Through Bereavement
Bereavement is a universal topic for everyone. Very few are untouched by this personally, and professionally it is something that enters the coaching space whether it is invited or not. This webinar will be relevant to all coaches and supervisors irrespective of field, level or training.
Very little has been researched and written from a coaching profession perspective on bereavement. This has led to Maggie Jõao and Julia Menaul wishing to start a dialogue with coaches and supervisors via webinars, surveys, and published articles in order to shed light on an area still regarded as taboo in some cultures.
In this webinar, Darren Robson of the AC will interview Julia and Maggie to find out:
a) Where are the boundaries between coaching and therapy around the topic of bereavement?
b) What other coaches say about how they handle this topic?
c) Outcomes from a global survey of coaches/supervisors during 2019
d) Self-awareness on how personally I handle this topic within a coaching and/or a supervision context
The webinar will also consider key learning points such as how the theme of bereavement may not be just about death for our clients but all sorts of loss in its many forms.
Questions to consider before the session:
What was your first/earliest experience of death and how significant was/is that for you then?
How might your own experiences of death help or hinder your client work?
How often does bereavement come up in your work?
How comfortable are you discussing it?
How comfortable are your clients (coachees and supervisees)?
What kind of language do we/our clients use and what are the challenges with that, e.g. using "passed away" instead of "died"?
---
Admission:
Complimentary to AC members